Alliant's commercial loans increase with three big deals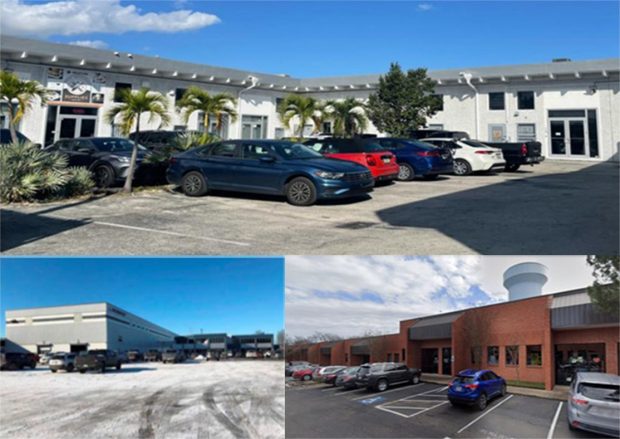 Alliant Credit Union closed $36.6 million in loans in March on properties in Michigan, Texas and Florida, contributing to a surge in commercial real estate lending in the first quarter.
The closings were part of $169.9 million in commercial real estate loans originated by Alliant in the first quarter, up 47% from $115.8 million a year earlier. Commercial real estate represented 12.6% of its total originations in the first quarter, against 8.4% a year ago.
The three loans were for nearly half a million square feet of office and/or industrial space: a $16 million refinance in Sterling Heights, Michigan, a $10.6 million acquisition loan dollars in Austin, Texas, and a $10 million acquisition loan in Miami.
Paul Letourneau, director of commercial loans at Alliant, said the three industrial sector loans were closed in a period of rapid interest rates and volatile markets.
"Investors continue to be attracted to various uses of properties in the booming industrial sector," Letourneau said. "With tailored financing, borrowers are well positioned to execute their business plans for properties and benefit from continued demand for flexible industrial and industrial assets."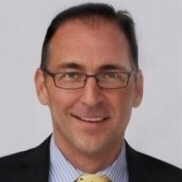 On the Sterling Heights property, 20 miles north of Detroit, Alliant has secured a 5+ year loan to refinance a 370,656 square foot industrial building including 47,856 square feet of office space. The refinancing was strategically executed to take advantage of rapidly changing interest rates and property value appreciation over the past five years.
The borrower was a group of private investors who secured the initial, smaller loan with Alliant in December 2017. Yonah Sturmwind, commercial lending specialist for Alliant, said the property has steady occupancy.
"This asset is high quality industrial property in a growing Detroit submarket," Sturmwind said. "Alliant was delighted to work with one of our existing borrowers to refinance the current loan and offer him better terms."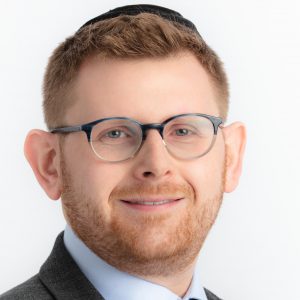 In Austin, Alliant provided financing to a group of private investors to purchase the Springwoods Business Center, a 77,985 square foot property built in 1986 comprising four one-story buildings offering a mix of office and warehouse space. The property is over 90% occupied by 17 tenants.
The terms of the 5-year loan included a rate lock, a full term interest payment structure and a flexible prepayment penalty.
Built in 1986, the well-maintained Springwoods Business Center is located approximately 13 miles north of downtown Austin in a growing suburb with access to major thoroughfares and freeways.
Jeff Joyner, a commercial loan originator for Alliant, said the property is 13 miles north of downtown Austin in a high-tech area that has attracted many corporate relocations.
"We have worked with accomplished and very experienced real estate investors to enable them to acquire this sought-after and well-located property," said Joyner. "Austin's employment base is growing as businesses expand or relocate to the area, driven by strong population growth and demand."
In Miami, Alliant's financing enabled a group of private investors to purchase a 48,355 square foot multi-tenant industrial flexible property in the Little River neighborhood, north of the Miami Design and Historic districts. The property comprises two one-story buildings built in 1972 and 1974, and renovated in 2018 into offices and warehouses.
The property is 93% occupied, with only one unit vacant. The terms of Alliant's 7-year loan included an early rate lock-in, a 30-year amortization schedule, earn-out, interest-only period and flexible yield hold on prepayment.
In recent years, the Little River neighborhood has attracted investors who are opportunistically redeveloping legacy industrial properties into flexible industrial, retail, office and multi-family spaces.
Joyner said Miami's industrial flex market has a history of high occupancy levels, positive uptake of new supply and steady growth in rental rates — trends he expects to continue through 2025.
"Strong overall property metrics, combined with strong submarket demand drivers, have enabled Alliant to provide tailored financing to the borrower," Joyner said.
Last year, Alliant ranked fifth among credit unions for commercial real estate loans. It produced $650.8 million, up 78% from 2020. Those loans accounted for 11.3% of Alliant's total loans last year, up from 7.3% in 2020.
Among all credit unions, total production of commercial real estate was $37.1 billion, up 44.3%. These loans represented 4.7% of all creations, compared to 3.8% in 2021.
In April, the Mortgage Bankers Association forecast total commercial real estate creation this year to be $895 billion, less than 1% above its estimate of $891 billion for 2020.